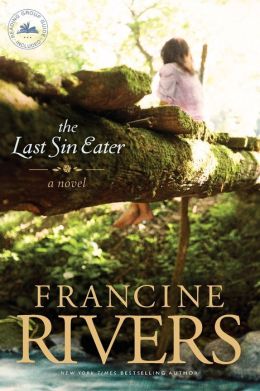 Have you read it?
If you know me well, you know I'm not an avid reader... although I wish I was! A book has to be pretty darn good to get me engaged enough to finish it. And this one passed that test. I really enjoyed this book.
..
Do you know about sin eaters? Historically, sin eaters were used in 18th and 19th century Scotland, England, and possibly Wales. They were outcasts to society who had to hide away until they were called upon when someone died. While everyone turned their backs, the sin eater had to perform a ritual believed to remove the sins of the decreased person, so that they would not carry their sins into eternity.
The Last Sin Eater
is a fictional story that takes place in a 1850s Appalachia settlement community.
The main character, Cadi, is wrestling with a tradgedy that she is blamed for. She seeks out the sin eater to see if he can help remove the weight and guilt of what she's dealing with (while she is still alive.) Meanwhile, a preacher comes into the valley and offers to preach the truth to whoever will listen. Most shun him, as they stick to what is familiar and known... the tradition of the sin eater. But Cadi and another child secretly meet and listen to what the preacher has to say. Their lives are changed by learning the truth about Jesus. But their newly found faith leads to confrontation in a community that was so founded on secrets, hate, and tradition.